K-9 Ajax
Lake County Sheriff's Department
Wednesday, April 30, 1997
Handler:
Detective Dan Murchek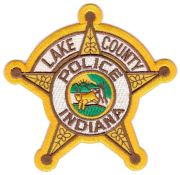 Incident Details
Cause of Death:
Gunfire
Date/Time of Incident:
Wednesday, April 30, 1997
12:30 pm
Incident to Death Duration:
Same day
Incident Location:
3rd and Huntington streets, Gary
Incident County:
Lake
Incident Township:
Calumet
Weapon Used:
Handgun
Suspect Disposition:
Shot and killed
   K-9 Ajax was shot and killed while attempting to apprehend a man who had fled during a traffic stop.
   When the vehicle was stopped near 3rd Avenue and Huntington Street in Gary, the 25-year-old male driver fled on foot. After failing to stop as ordered, K-9 Ajax was released and apprehended the suspect. The suspect then opened fire with a handgun, shooting K-9 Ajax in the mouth, before firing at his handler. The suspect, who was a convicted felon, continued to flee and was shot and killed by other officers a short distance away.
   K-9 Ajax, a 3-year-old male German Shepherd, was taken to a local veterinary clinic where he died after undergoing almost two hours of surgery.