K-9 Ando
Marion County Sheriff's Department
Monday, September 19, 1988
Handler:
Deputy Sheriff Paul Thompson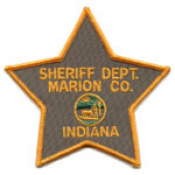 Incident Details
Cause of Death:
Gunfire
Date/Time of Incident:
Monday, September 19, 1988
Incident to Death Duration:
Same day
Incident Location:
6400 block of West Minnesota Street, Indianapolis
Incident County:
Marion
Incident Township:
Wayne
Weapon Used:
Shotgun
Suspect Disposition:
Released
   K-9 Ando was shot and killed while protecting his handler during a barricade situation.
   Deputies had responded to a home in the 6400 block of West Minnesota Street after its owner was involved in an accident and threatened neighbors with a shotgun. Arriving deputies had set up a perimeter around the home but were unable to make contact with the subject.
   The deputies were unaware the 31-year-old man had remained outside of the home. As he approached K-9 Ando and his handler from behind, K-9 Ando suddenly took action and attacked the man as he opened fire. One blast struck the handler in the foot before K-9 Ando was shot in the face and chest.
   The subject fled the scene but turned himself in the following day. He was later convicted and sentenced to 34 years in prison for attempted murder of a law enforcement officer and criminal mischief.
   K-9 Ando, a 10-year-old male German Shepherd, had served with the Marion County Sheriff's Department for two years.
The responsibilities of the Marion County Sheriff's Department – Law Enforcement Division (1822–2006) are now under the jurisdiction of the Indianapolis Metropolitan Police Department.