K-9 Arco
Marion County Sheriff's Department
Monday, July 11, 2005
Handler:
Corporal Mark Archer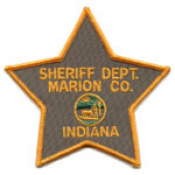 Incident Details
Cause of Death:
Gunfire
Date/Time of Incident:
Monday, July 11, 2005
05:40 pm
Incident to Death Duration:
Same day
Incident Location:
3600 block of Carson Avenue, Indianapolis
Incident County:
Marion
Incident Township:
Perry
Weapon Used:
Gun (unknown type)
Suspect Disposition:
Shot and killed
   K-9 Arco was shot and killed while attempting to apprehend a subject who had fired at officers earlier in the week.
   Residents reported seeing the 29-year-old subject again and responding officers located the man hiding in a small shed behind a residence in the 3600 block of Carson Avenue in Indianapolis about 5:40 pm. The subject refused commands to surrender and shot K-9 Arco, an 8-year-old male Belgian Malinois, when he entered the shed.
   Other officers on scene returned fire and killed the subject who was wanted on several arrest warrants including battery, burglary, resisting arrest and a parole violation.
The responsibilities of the Marion County Sheriff's Department – Law Enforcement Division (1822–2006) are now under the jurisdiction of the Indianapolis Metropolitan Police Department.