K-9 Fax
Lake County Sheriff's Department
Tuesday, April 23, 2002
Handler:
Officer Brian Harpp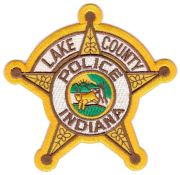 Incident Details
Cause of Death:
Animal related
Date/Time of Incident:
Tuesday, April 23, 2002
12:30 am
Incident to Death Duration:
Same day
Incident Location:
49th Avenue and Wilson Street
Incident County:
Lake
Incident Township:
Calumet
Weapon Used:
Animal
Suspect Disposition:
Discharged in 2004
   K-9 Fax died after being attacked by a pit bull while protecting his handler and another officer in a wooded field a quarter-mile south of 49th Avenue and Wilson Street.
   The two officers were checking the area, commonly used to dump stolen vehicles and set them on fire, at about 12:30 am when they observed a man sitting in a car. As they approached the subject, he suddenly turned on his bright lights and drove directly towards the officers, who ordered him to stop at gunpoint. As they attempted to talk to him, a large pit bull came out of the vehicle and began attacking K-9 Fax and his handler. After several minutes of being ordered to control his animal, he pulled the dog into his truck.
   As the officers attempted to place the 38-year-old subject under arrest, he began to struggle. The pit bull jumped out of the truck and again began attacking K-9 Fax, who suffered serious injuries, and his handler. The other officer was able to fatally shoot the pit bull.
   K-9 Fax was taken to a local veterinary clinic where he underwent surgery, but died a short time later of a heart attack.
   The suspect was charged with criminal mischief and criminal recklessness. He was later found guilty of criminal mischief, sentenced to probation for one year and restitution of $900 while the criminal recklessness charge was dismissed.
   K-9 Fax, a 6-year-old male German Shepherd, had served with the Lake County Sheriff's Department for six years.