K-9 Xito
Marion County Sheriff's Department
Sunday, July 3, 1988
Handler:
Deputy Sheriff Gary Davidson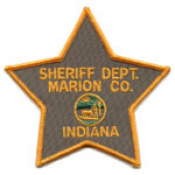 Incident Details
Cause of Death:
Struck by vehicle
Date/Time of Incident:
Sunday, July 3, 1988
Incident to Death Duration:
Same day
Incident Location:
Near Meridian Street and Thompson Road, Indianapolis
Incident County:
Marion
Incident Township:
Perry
Weapon Used:
None
Suspect Disposition:
No charges filed
   K-9 Xito was struck and killed by a vehicle while chasing a burglary suspect in Indianapolis.
   K-9 Xito alerted to the 18-year-old subject on the roof of a garage, prompting the man to flee across Meridian Street near Thompson Road. A teenage motorist swerved to avoid the suspect and struck K-9 Xito, killing him instantly.
   K-9 Xito, a 5-year-old male German Shepherd, had served with the Marion County Sheriff's Department for three years.
Historical Note
K-9 Xito is the first known K-9 law enforcement line of duty death in Indiana.
The responsibilities of the Marion County Sheriff's Department – Law Enforcement Division (1822–2006) are now under the jurisdiction of the Indianapolis Metropolitan Police Department.